personalized prayer cards for the ones you love
personalized prayers
with intention.
A beautiful, simple and thoughtful way to remind you to pray for your loved ones daily. Prayer cards display prayers crafted with 20 life-shaping themes — specifically tailored for your children, grandchildren or spouse — and accompanying scripture references. This unique collection of interchangeable prayer cards is displayed in a handmade wooden block.
Our designer will customize each card in the set specifically for your loved one with their name and picture.
Personalized Prayer Cards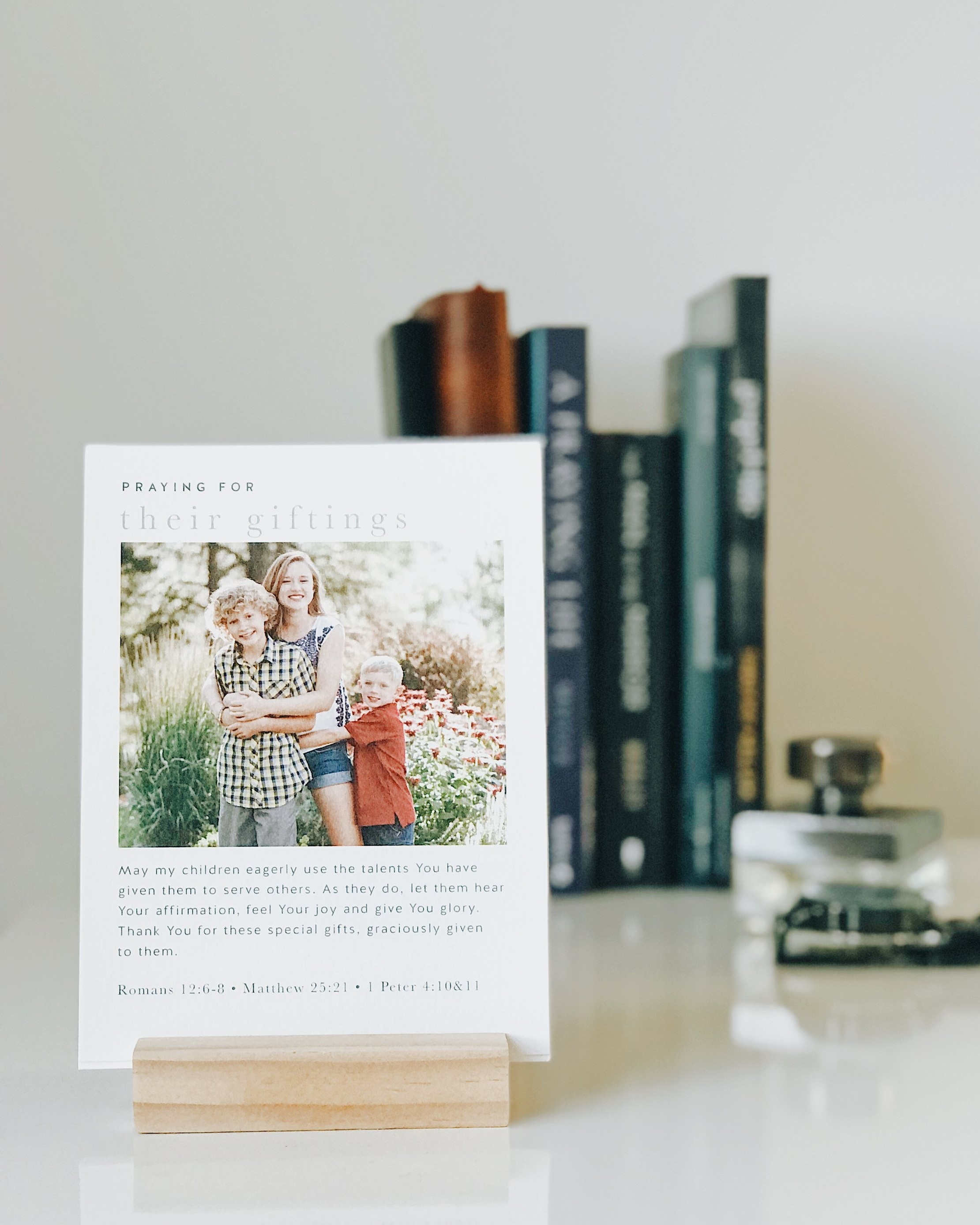 "Knowing that the Word of God is powerful, I love having these words of scripture to pray for every area of my son's life. These prayers give me a beautiful and visual reminder to focus on what is truly important!" — Suzanne
it all started at a back gate…